radiosport Headset Ear Muffs and Boom-Mic Socks
Replacement and Optional Headset Ear Muffs and Microphone Socks to fit all radiosport Headsets and Boom-Mics.
Ear Muffs
Standard on our deluxe "dream" edition RS20S-10A and RS60CF-10A headsets, Cloth Ear Cover slip over the Gel Ear Cushions for additional comfort in hot and humid environments.
Standard Dual Layer Gel Ear Cushions prove to be far more comfortable for users wearing glasses and provide additional Noise-Cancellation.
Headband Covers
A Soft Pillow-Top Headband Cover Larger surface area, foam with soft cover, improves comfort and comes standard on our deluxe "dream edition" RS20S-10A and RS60CF-10A headsets)
Microphone Socks
radiosport boom-Mic headsets are delivered with Foam Mic Socks and work well in most all operating situations. Our radiosport RS60CF Boom-Mic Headset is supplied standard with a Foam Mic Sock, as are our new SuperLight Travel Boom-Mic headsets.
Foam Mic Socks are ideally suited for outdoor use especially in windy conditions.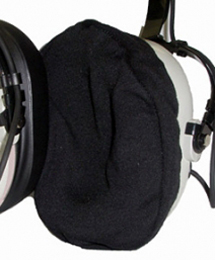 P1004 Cloth Ear Muff Covers - Comfort Option Standard- Ideal for hot humid climates or extended use - $11.00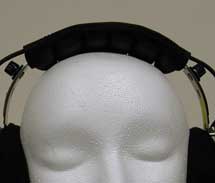 radiosport RS-1040-1 Pillow-Top Headband Cover Comfort Option Standard- $27.00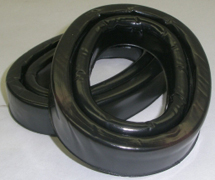 P1009 Gel Ear Cushions - The Super Comfort Option Standard. - $41.50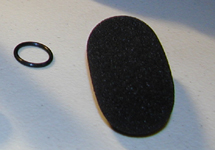 P0185 Foam Mic Sock fits all radiosport M101 style Mics - M207, M208, M350, M360 $7.00
P1024 Foam Mic Sock fits radiosport M20 Mic - $7.00

Copyright 1996-2023, Arlan Communications.