Auxilary PTT for radiosport Boom-Mic Headsets
At last a quality Foot PTT Switch you can rely on.
This rugged industrial grade all metal PTT Foot Switch is just what you've been looking for for that DX or Contest or Net Control Station.
This rugged item is truely intended for industrial manufacturing floor use and the construction is there to support this sort of heavy-duty use. I call it the "SuperDuty*" of Foot Switches. Powder coated finish, rubber non-slip pedal and foam rubber cushion on the botton to prevent wandering under your operating position.
The modern PTT interface - a 1950s comeback
A re-invention of PTT interfaces has come about, so the once popular PTT interface of the 1950s, '60s and '70s on everything from Collins S-Line to Heathkit SB-Line radios has made a come-back. Many manufactures have selected this as the industry standard PTT interface on modern gear from Elecraft, Flex Radio, late model Yaesu gear. Select this for your radiosport RS60CF boom-mic Headset.
PTT for DIN interface Radios
For radios built with a PTT interface on a rear panel 5, 7 or 13-Pin DIN accessory connector we offer special adapters to our radiosport Foot & Handheld PTT Switches. See some of these applications on the lower right of this page.
Elecraft KX3 external PTT option
This adapter provides an external PTT interface to the KX3 Accessory Jack. This provides a RCA Phono Jack Pig-Tail for connection of our Foot or Hand Operated PTT to the 2.5mm KX3 Accessory Jack. KX3-RCA
Other PTT options
Many of the new small HF/VHF/UHF mobile/portable radios do not have sufficient rear panel space for external PTT interfaces. We are developing a new Headset-To-Radio cable assembly that includes a Hand Operated PTT and a jack to accept our standard Foot Operated PTT Switch. Watch our "New Products" Page for announcements.
To Order Please Call: 1 805 504-3944

"Simply the best we can build..."
PTT Assemblies and cables ship by USPS Priority Mail for fast delivery.
Domestic (USA) Shipping
US $11.55 insured shipping to all 50 States & Puerto Rico.
International Shipping
US $30.70 insured shipping to Canada.
US $38.55 insured shipping to Mexico.
US $42.45 insured shipping to approved international destinations.

Prices and specifications subject to change without notice.


* SuperDuty is a trade mark of the Ford Motor Company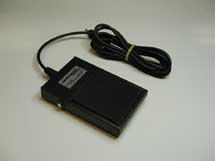 NEW! Foot Actuated External PTT Switch
Quality Foot PTT with a 7 foot fiber reinforced cable and RCA Phono Plug. The renewed standard RCA Phono Jack rear panel interface.
PTT-FS-RCA - $79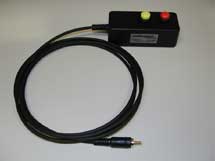 Hand Operated PTT
PPT-HS-RCA - Quality Handheld PTT with a 7 foot fiber reinforced cable and RCA Phono Plug. The renewed standard RCA Phono Jack rear panel interface. Momentary and Push-On/Push-Off PTT Buttons. Velcro Mount for Desktop use included.
PTT-HS-RCA - $139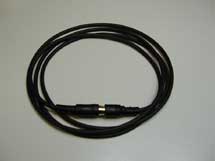 NEW! 5 Foot Extension cable for External PTT Switches - remote or rack mount installations.
RCA-EXT5 - $32.10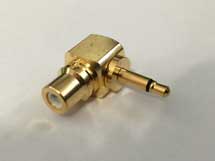 PTT Adapter, Elecraft KXPA100, K3/0-Mini and FlexRadio Maestro
KXPA100 and Maestro 3.5mm Jack to RCA Adapter -

35MM-RCA - $14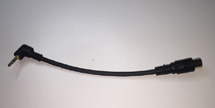 KX3 External PTT Adapter
KX3-RCA - $36
DIN PTT Adapters
5, 7 & 13 Pin DIN Adapters
available for ICOM, Kenwood, TenTec model radios.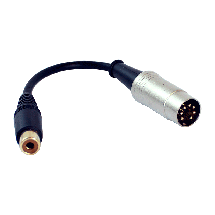 5-Pin DIN Adapter
TenTec Jupiter, Omni VII, Orion I & II,
DIN5-RCA - $36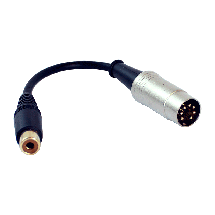 7-Pin DIN Adapter
DIN7-RCA - $36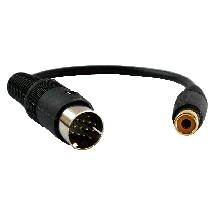 13-Pin DIN Adapter
(ACC2)
Kenwood TS-590S / TS-890S
TS-990S/ TS-570 / TS-850 /
TS-950SDX / TS-2000
DIN13K-RCA - $36

Copyright 1996-2023, Arlan Communications.