radiosport RS15 basic Headset - $169.00
Over-The-Head Single Side Headset w/Flex-boom Mic, integrated PTT, universal miniXLR 5P interface. Black non-slip rubberized finish. The perfect headset when one ear needs to be open to the outside environment.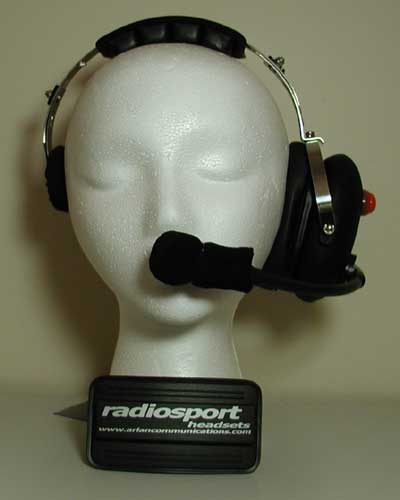 Interchangeable Headset-To-Radio cable ordered separately.

• Dynamic (or optional Electret Condensor) noise cancelling mic
• Universal 5 pin miniXLR radio port
• Push to talk with waterproof cover
• David Clark style comfort side pad
• Stainless steel headband construction
• New! Full Flex-Boom Mic holder
• New! Tough - Black non-slip rubberized finish
Headset-To-Radio cables are ordered separately
Click here to see our Headset-To-Radio cable options.
The radiosport RS15 is compatible with all solid state radios utilizing either low impedance Dynamic or optional Electret Condenser microphone input. For vintage tube radios see our RS200CR boom- mic headset.
You must specify your selected Mic or provide your radio brand and model to receive the proper Microphone.
Select your Mic as follows:
Our standard M102 Dynamic, or M350-ADJ Adjustable Gain Electret Condenser Mics are ideal for DX, Contesting and casual operating.
For the best fidelity for ESSB or AM operation specify the optional M205 (S5) Dynamic Mic element, or alternately the M360 (EM56) High Output Electret Condenser Mic.
Kenwood, FlexRadio, TenTec, and Yaesu HF radios
These radios may use the Dynamic noise cancelling Mic.
Elecraft HF radios
Elecraft radios may use either Dynamic or Electret Condenser Mics.
• K3 model
On the K3 the Mic Bias must be enabled. See K3 manual for configuration instructions.
• K2 model
The K2 model will require a simple modification to provide Mic Bias. Information is available on the Elecraft web site.
iCOM HF radios
iCOM radios will use Electret Condenser Mics
Mobile radios
The bulk of mobile radios use Electret Condenser Mics inquire about your specific radio before ordering.
Handheld radios
Virtually all Handheld radios use Electret Condenser Mics
See our Headset Accessories pages for Mics, Ear Muffs, Mic Socks, PPT Switches and more...
To see what owners have to say about their radiosport headset - Click on the eHam.net logo below:

To Order Please Call: 1 805 504-3944

"Simply the best we can build..."
Ships typically by USPS Priority Mail for fast delivery.
Domestic (USA) Shipping
US $18.90 insured shipped within the 48 contiguous states.
International Shipping
Canada US $40.15 and US $59.95 insured shipping to approved international destinations.
Prices and specifications subject to change without notice.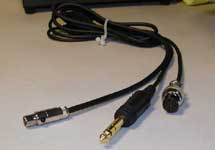 Interchangeable Headset-To-Radio Cables - no dangling adapters required.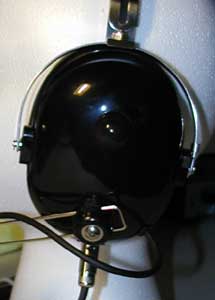 Integrated PTT, now with fulll Flex-boom Mic, standard universal 5-Pin miniXLR Radio Port.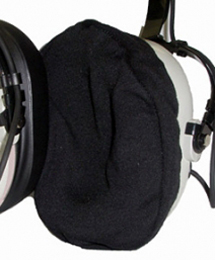 Optional Cloth Ear Muffs $ 9.50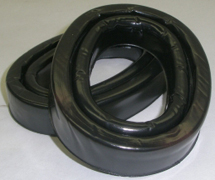 Optional Gel Ear Muffs $39.50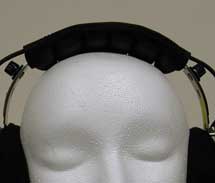 Optional NEW! Soft Pillow Top Headband Cover for the maximum in comfort $25.00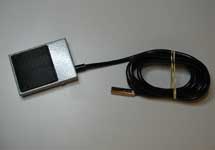 Optional external PTT Switches - Foot operated or Handheld and accessory Desktop Operation. $59.00

Copyright 1996-2019, Arlan Communications.